Explore the cooking qualities to strengthen working relationships and rely on the engagement and the expertise of our professional team to enjoy a singular gastronomic experience. Team Buildings? Incentive trips? Meetings? Ask us for our online and in-person proposals!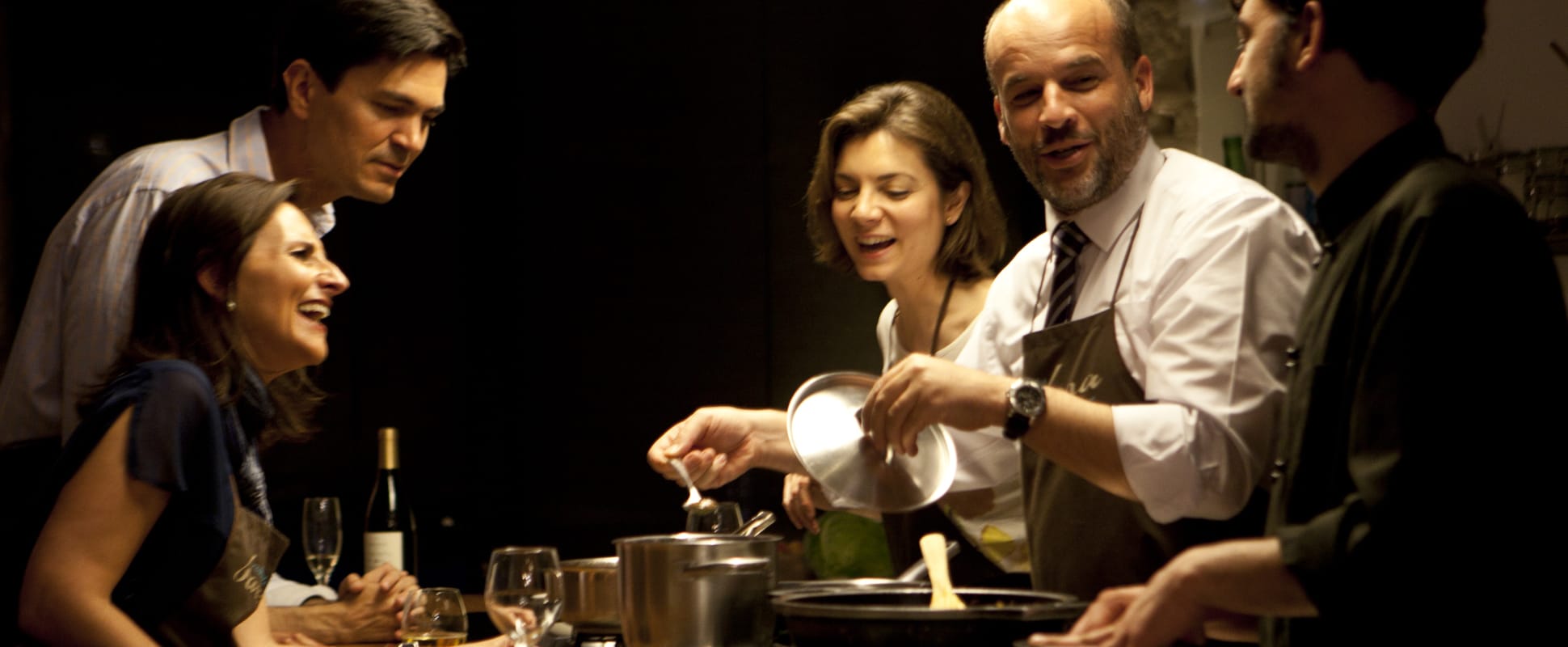 Explore the cooking qualities to strengthen working relationships.
Make the most of the extraordinary qualities of cooking to trigger group synergies, teambuilding, and to improve communication, cooperation and leadership.
Rely on the engagement and the expertise of our professional team and enjoy a singular gastronomic experience, whether you look for a purely recreational activity or you are seeking a more competitive event.
We can offer you a wide portfolio of services, which we continually renew and expand in answer to new trends, demands and social concerns: incorporating a social component into projects, combining the culinary action with a customized escape room, or offering the possibility of holding an event virtually.
Cooking team building activities

MICE, events and incentives

Product presentations and shootings
Online and in-person team building activities
A good cook needs to be generous, intuitive, creative, bold, and most of all, sensitive to the needs and tastes of his/her diners in order to get their compliments. Put your team's skills to the test by encouraging them to participate in the design and preparation of a menu that they will later share.
Cooking as a team helps assess abilities and improve strategies. Creating an exquisite menu as a result is an utterly satisfying experience. So put your apron on and take part in a common project where each participant's skills are essential.
Cook&Taste programs are very flexible and can be tailored to your requirements. Whether you are seeking a general team building activity, you're looking to emphasize in one particular subject, or you're just looking for a fun day out of work, we can organize it for you!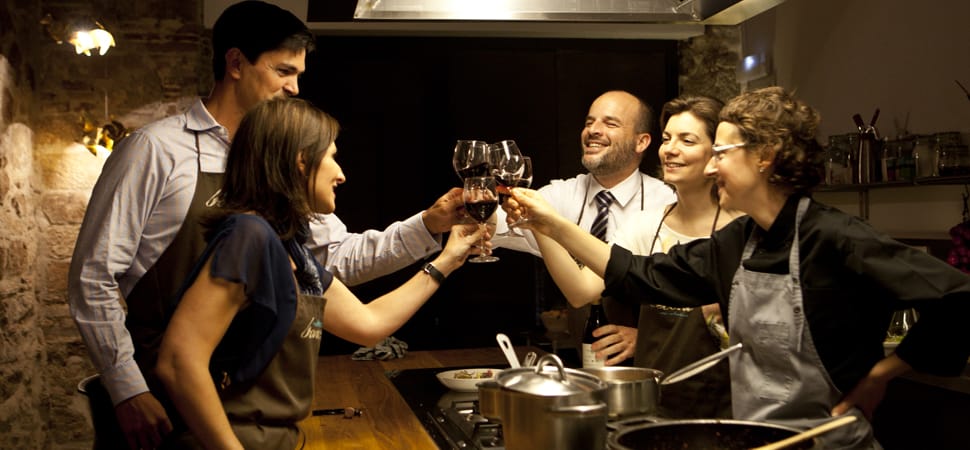 MICE, meetings, events and incentives
Einstein once said that an empty stomach is a bad adviser. At Cook&Taste we give you the chance to charm your team or important clients with a real gourmet experience.
More than 15 years operating in the MICE and incentives sector endorse our work. The experience gained after these years, the passion we put in every single project, personalized attention, top quality service as a priority, and a unique and versatile venue are the best ingredients of our recipes.
Product presentations and filmings
Are you looking for a modern, centric, spacious venue in a gastro environment to present your product?
Are you gathering some bloggers and influencers to promote your brand but haven't yet found the singular place you need?
Are you organizing a press conference and seek a unique venue?
Or maybe you are looking for a beautiful kitchen for your filming location?
Whatever your needs are, Cook&Taste offers you 3 different, elegant and versatile kitchens combining modern facilities with Mediterranean atmosphere. Located in an old building in the historical center, the venue keeps the original natural stone on the walls with ancient origins. Tile, wood and stainless steel complete the materials used for the renovation of the space.

A long background in culinary services
We boast a track record of over 15 years and we still feel the same excitement the first day!
Commitment, authenticity, impeccable service and a customer-oriented approach are items we take very seriously. We speak your language, we are flexible and will assist you in the whole booking process with the utmost transparency.
After all these years, the warm feedback we've got from our clients encourages us to improve our services every day!
We put our 3 spacious and beautiful kitchens at your disposal. Our modern, warm and well-equipped spaces will enable you to savor the pleasures of our gastronomy and make you feel at home, whether it is a small group or a 60 people team. The venue is very conveniently located in the historical center of Barcelona, next to 2 of the most famous markets in the city, the Boqueria Market and Sta. Caterina one.
Local, English speaking, professional chefs
Our team of local, professional, multilingual (Catalan, Spanish and English) chefs, are our treasure and our best references. They are enthusiastic about their profession and they're very good at transmitting their energy through the cooking classes. Their extensive experience both in the kitchen as in training, their deep knowledge on local gastronomy and their passion are, indeed, our best guarantee.
Quality begins with the produce. We select all our goodies very carefully, from vegetables to fish, meat.
We operate on a philosophy based on seasonal, local and respect for the environment. We rely on a family run businesses network for all our sourcing, we minimize the use of plastic in our supplies and we work towards the goal of zero waste.